Tidal Waves Music is re-releasing Fuzzys A Whole Nother Thang in different vinyl color variants. December 3, 2021.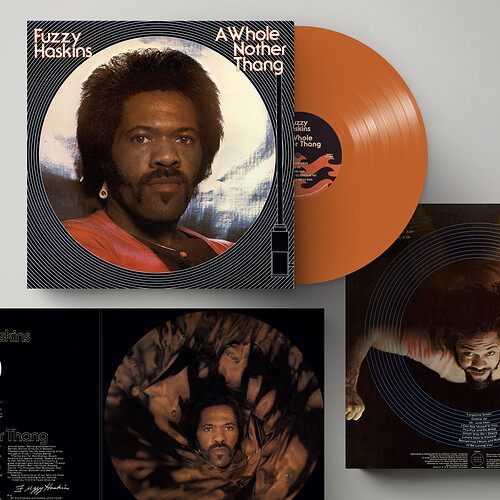 It's the usual routine, different exclusive limited variants from different specific stores. A tangerine vinyl (400 copies) from Light in the Attic, a brown vinyl (100 copies) from Fat Beats and a ruby/white galaxy vinyl (who makes up these names??) (100 copies) from Bull Moose.
Since Tidal already released this album as that RSD-release back in 2019, I suppose they're using the same master. But I'm wondering when they're gonna re-release Radio Active.