I have that Motor Booty Affair picture disc, one of my prized possessions.
I would see it back when the album was released but I already had the regular album so I never bothered.


Man, that's classic!
But there's a lot of copies for sale over at discogs. I saw one in mint condition for around $20. You should get one!
I would like a remix of Maggot Brain original take and the alternate take, combining the best bits from both.
George, if you're out there, make it happen.

Uh yeah…exactly like that…

Well that'll make the next phase of work slightly more interesting

Bit late to this, but what was the "Up South" album?
That was a Parliament album that was supposed to be released in the 80s. George talks about it in this Spin interview from 1985.
Yeah he kept saying something about a guy refusing to pick cotton "up south" and he died of a headache because he would not pulling that cotton out of the asprin bottle.
This right here! I've said it to George's people online. They should do a RSD 2xLP of the original intended running order with the 5 songs from Computer Games and the original cover art restored. Atomic Dog on it alone would make it sell way more than a Computer Gales reissue. The thing is that George didn't actually have Atomic Dog done when he joined Capital. So, I don't know how much of that was rewriting history to make Warner Brothers look like even bigger fools for dropping Funkadelic. The details of that songs creation have been told (even though much of it seems exaggerated to make George seem more brilliant than he happened to be on that track. Garry Shider did a lot of work on that track. Chong too, but Bernie made it magic and didn't get any credit for arrangement, but I'm not opening that can of old worms. At the very least, those tracks (especially Atomic Dog) weren't outtakes from Electric Spanking, which is how it's portrayed sometimes.
Have you seen the Chong interview where he says Atomic Dog wasn't cut until the Winter of 1982, like after January? I have trouble believing it was for Electric Spanking when according to Chong, the song was not even done yet. Maybe they were thinking about doing it?
Ruth Copeland albums with the vocals removed

Just Funkadelic.
wait for 2023…im thinking or releasing the parliaments acetate…stay tuned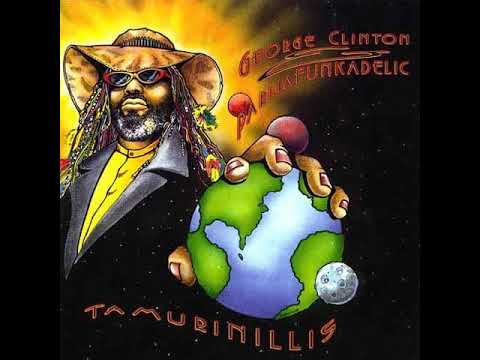 More of this would be amazing. In fairness to R Copeland, I don't mind her voice on the second album - the two Stones covers are pretty good, particularly Gimme Shelter. It's the first album instrumentals I'd love to hear. It's a Tawl thang mostly.
My number one holy grail would definitely have to be the original track that Groovallegiance (track 2 on One Nation) was modeled after. Supposedly, they got the rhythm from some latin song about aliens, but I cannot find anything related to it…