That's awesome! Thanks for sharing.
Who's that with the red hat? Mickey Atkins?
Probably Yeah! Will need to watch it again. Some of the footage looked like the band are in the UK!
At first I thought that this footage was from late 1969. But then I saw the back cover (on some releases and inner image on others) of Free Your Mind in the background, so it must be later. But Mickey Atkins was gone by then, so who is that? And where's Bernie?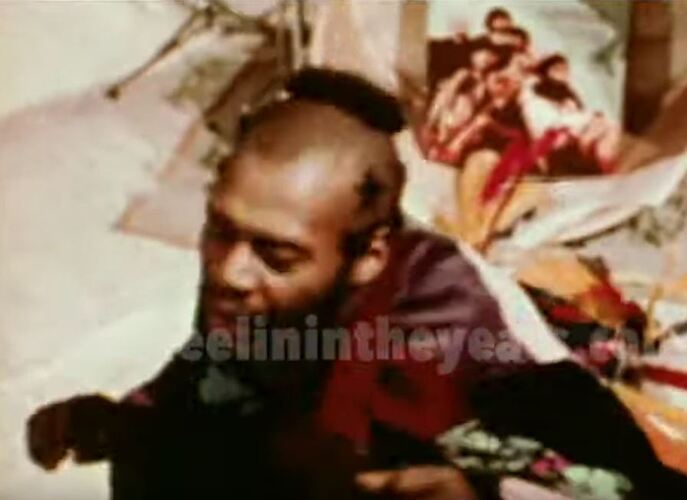 If this is Bermuda late 1970, maybe Bernie didn't go on that trip…?
Eddie has processed hair in this video, but he didn't in UK 1971. So don't think it's from UK.