The label Speakers Corner reissued Horny Horns first record A Blow For Me A Toot To You last week.
Speakers Corner is a German "audiophile" reissue label that only make pressings from analogue mastertapes. It's a lot of fancy buzz words that really doesn't guarantee anything, especially how it compares to an original. But still great news. I don't think any other audiophile label has released any p-funk related album before. Let me know if you know of any other release!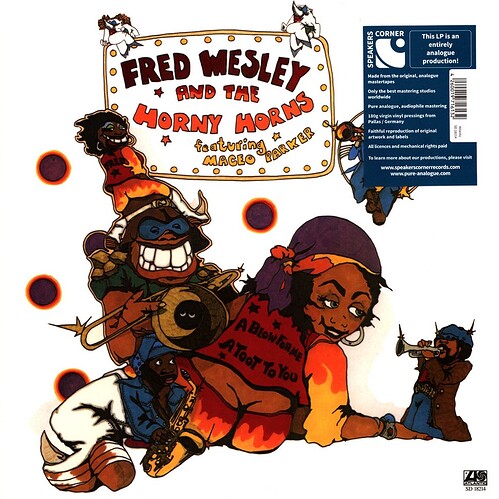 You can find it at hhv and discogs. Although original copies are not really that hard to get a hold of, but if you want a mint or near mint copy they're of course more expensive.