Oh wow thanks I definitely will put this to good use. I saw the Archestra about 1988. Up until that point everyone was telling me as a P fan I needed to at least see Sun Ra before he left this plane of existence and went back to Saturn. I don't know exactly if it was what I expected. It didn't seem to have anything to do with PF and I remained unmoved. In fact, I almost walked out halfway thru the performance.
Many years later, I rediscovered Sun Ra, could appreciate his genius and space has been the place ever since.
This cat? Man ooh man where do I start. They brought some of his sheet music to Count Basie one time. The Count broke out laughing like "what do you want me to do with this?" It had about 5 different time signatures going at once. Upon her introduction to his music, Monk reportedly told the Baroness (who told him Sun Ra was too far out), "it is far out, but baby it swings".
The jazz intelligentsia would have nothing to do with him at the time.
He was Fletcher Henderson's band leader and arraigner at the last years of his career , Fletcher loved him tried to promote him , but the rest of the band didn't like him . His gift was his ability to harmonize where most musicians of that era couldn't . That's why John Gilmore and Marshall Allen stayed with him and loved him . I never saw him in concert but I met him and watched as he autographed a record for 45 minutes for a radio station I was doing a show at , He used math quotes and astrology to sign it . beautiful stuff
James what a priceless experience. To have been in the orbit of "Le Sonny'r Ra". Man he was born with it. Are you familiar with his upbringing in Alabama? Mugg was composing music at 10. Have you seen that documentary I think is called Space is the Place. I believe. The best most avant garde cats were trying to get with him. Just a genius, I believe he really was from outer space and showed up here.
Yeah he was way way ahead of his time , another interesting cat I got to meet was Phil Cohran, who played trumpet on some of his early Chicago based recordings , Check out Fate in a pleasant mood and Nubians of Plutonia . Phil had 20 kids and they formed a brass band together . There's a documentary out there about them .
Yeah just from what I've read and seen in the documentary.
I have three or four albums by Phil Cohran (Artistic Heritage Ensemble) beautiful stuff.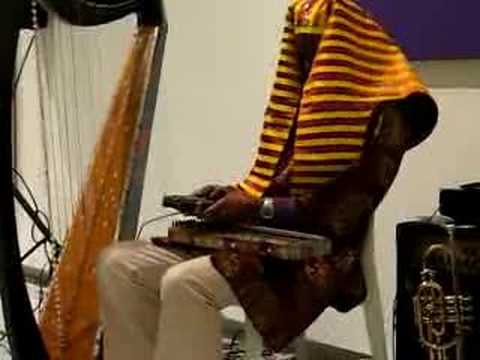 Phil Cohran on 'Chic a go go' what a show! I've already posted the Pedro Bell interview/appearance on here. Thelittle kids dancing to 'Phil Cohran - The Minstrel' takes some beating although puppet host Ratso with The Residents is up their and Super Freaky too!