Who in the funk is sir nose no nose junior? Is he sir nose's son?
Yeah, I suppose that's his kid.
Sir Nose finds out that he's the missing link since his ancestors (the Cro-Nasal sapiens) is really old and predates the Cro-Magnon and Neanderthal. He then declares that I am the funkiest, I always been the funkiest… That's why No Nose Junior promise to give up the funk.
Welcome to the forum @Unclejam!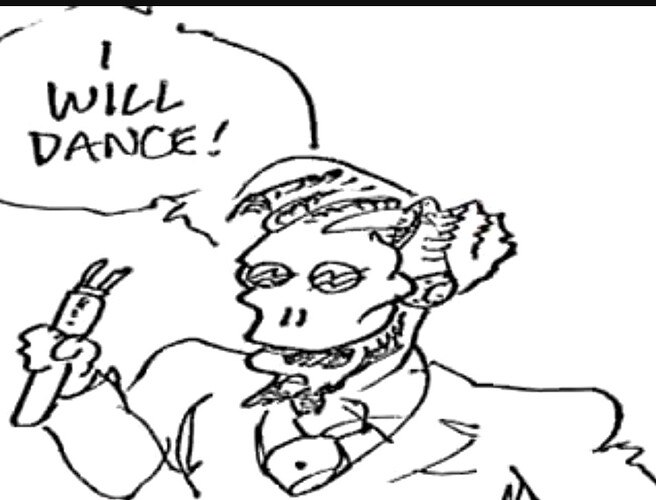 In this blink-and-you'll-miss-it frame from
Garry Starchile Shider - YouTube
, Nose Junior is shown removing his nose and declaring he will dance, such that he will no longer fake the funk.
Forgot to mention this earlier but it is heavily implied Nose Junior is some sort of robot or cyborg, what with his robotic delivery of several lines and him stating that he is "boiling up", "steaming" and that his "nuts and bolts are all screwed up"