Hi everybody !
The first book in French dealing with George and the P is on approach !
The Mothership will land on 8/22/23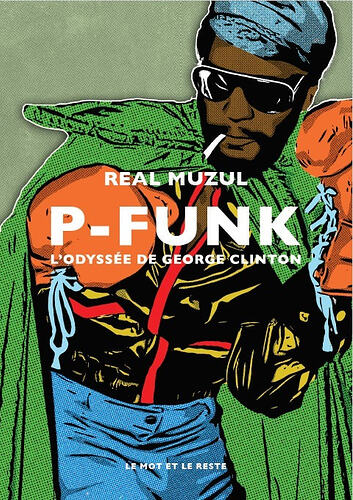 About the book :
Hairdresser, doo-wop singer, Motown author, visionary funk on acid, showman at pharaonic concerts, here are the many suits that George Clinton wore throughout his career. At the head of an army of musicians, some of whom are outside the common, including Bernie Worrell, Eddie Hazel and Bootsy Collins, fusing countless styles to create his own, Clinton gave birth to a colourful, inspiring and limitless genre: P-Funk.
Riding Parliament-Funkadelic, his musical hydra for two heads, the seventies saw him reign, create groups, produce dozens of albums, building a musical empire that will eventually collapse. Reinvented in the eighties, essential in the nineties thanks to the hip-hop that sampled him extensively, he is still active today. With albums like Maggot Brain or Mothership Connection, hits such as "Flashlight" or "Atomic Dog", Clinton will have gone throughas much as influenced sixty years of music history.