Thanks for the General Caine. I don't remember ever seeing an official video for that. Maybe I did way back then and forgot. I remember something about there being some different mixes of the song. Does the second video reflect that?
I think that album ran out of gas, although I'm inclined to give it another spin as I don't remember too much that was distinctive on it. I know he tried to redo Flashlight on it. To me their strongest outing will always be the "Girls" LP. That's the one with all the P-Funkers on it (Dawn, Fred, Maceo,Ray, Kevin Goins, etc).
I remember that first Menace album being decent but I was not too fond of the second one. Bootsy was up in the sauce, and Laswell producing. Now they both deserve a revisit. You've got me digging out some old funk this weekend for sure.
The EWF sounds like Mommie Whats A Funkadelic to me.

Yeah I hadn't seen the " Caine" video before. There was a brief period when General Caine were really carrying the P' vibe strong… but as with a lot of eighties music the production and quality wasn't always there the further the decade progressed. "Girls" is a really great album. The 'Female Body Inspectors' is a different group and slightly different take on the "Caine" original(?) The "Menace" #1album didn't grab me at all at the time and I mostly played the 12" b side, mostly for a closer look at Bootsy's bass. I retaggef tthe E,W & F plus onto the Jesse Johnson cover of What's A Funkadelic" as they are all heavy on that popular guitar riff, I just added "L.C Funk."

Yes man I loved that Menace 12" B side. I played it to death when it first came out there had been somewhat of a Bootsy drought. He is going off on the space bass.
General Caine had another one what was it…Dangerous, about 82-83. It wasn't a bad little collection of some brand X minimalist funk.
I had In Full Chill on vinyl one time but it got away from me. Kane. Had Crack Kill Applejack on it I think. I played the funk outta the Girls album though. That record was the most perfect post-P record on the street at that time. I had that great big JVC boom box. The one with the horn tweeters and purple woofers. I let that General Caine rip.
Yeah, General Caine/Kane Rock! Agreed 'Dangerous' was a fun record at the time, I really liked "hairdooz" off the one after… Kevin Goins and the rest of the "P-Posse" definitely helped make "Girls" a Funk Classic…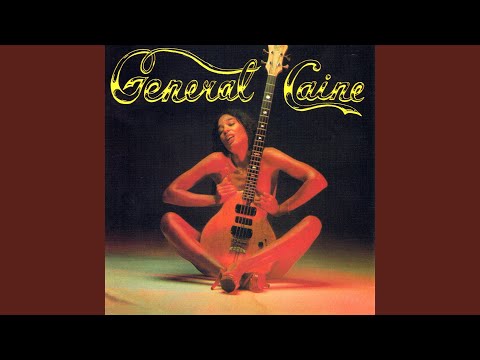 That's some good funkin' right there getting off at the funktion. Came off of one of the earlier LPs right? Let Me In I believe. He had one more earlier LP, a Get Down Attack.
I know 'Get down attack' features the track 'Shake' tbh I only know it because it was featured on the hit and miss 'ClassicP-Funk MasterCuts vol1' comp… 'Shake' is a great track The Caine album I used to see all the time but I've never owned it. The master cuts was a 1993 UK thing that had some good stuff and also some strange choices too. But at least it was all cut from tape.