In a January 2012 Interview with Dave Lawrence of Hawaii Public Radio (quote starts 5:35), George discusses a Dope Dogs animated movie as well as alternative versions of P-Funk songs he never turned in.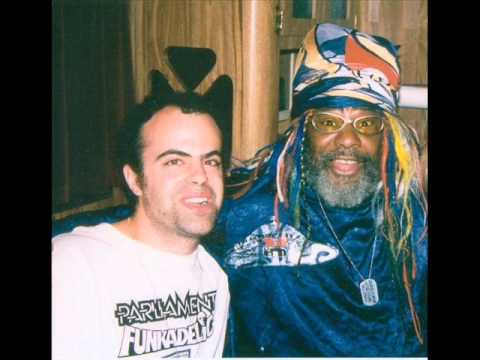 [05:35] GC: I have other versions of the older things that, you know, that I recorded back then that I just didn't turn in. So I still have versions of this stuff but I'm puttin' them out now. [Must put out something(?)]. We put out [an album] out called Dope Dogs.
[05:54] DL: Right. Yep. I'm familiar with it.
[05:57] GC: But we're doin' a movie on it now.
[05:59] DL: Wow. So you're gonna make a movie using that theme.
[06:02] GC: Yep. Animated.
[06:08] DL: I like that. Animated would be fun.
[06:10] GC: Yep, and it's gonna be all those dogs that was in that album, Dope Dogs, plus a few of the new songs will be added to it.
That makes 3 animated P-Funk-related projects I'm aware of:
The Motor-Booty Affair (circa 1977)
Da Bomb City (circa 1998)
Dope Dogs (circa 2012)
(I don't know if the "animation" he mentioned in a 2018 Reddit AMA is a new project or not.)
(Also, the picture for the video was taken from a 1999 interview with George, but he hasn't uploaded it. I'd be interested to see if there's anything about C Conspiracy.)
Update 1:
In 2019 George told the NY Post
We have a lot of [animated] cartoons we gon' do from those stories and things that we did over the years with [P-Funk characters such as] Sir Nose and Atomic Dog and Dope Dogs. And that's where the music will be received in the future. It's not so much selling records — you got to find new ways for people to appreciate the music. The cartoons are ready for the funk.
He also mentioned it the same year to Flaunt:
GC: We're doing a cartoon thing, Dope Dogs. It's about these dogs and they all have a different relationship to dope. One is a police, one works with the dope dealer, one is the laboratory dog where they test drugs on him. So you got all these dogs and when they get together they try to change society.
Interviewer: When does that come out?
GC: Well, we just got done talking to the different companies about it, you know?
Update 2:
It looks like Overton Lloyd was working on a "Scottie" animation back in 2007. I wonder what happened to it. The description under the later one sound like a movie ("Funky Feature").
Animatic (2007):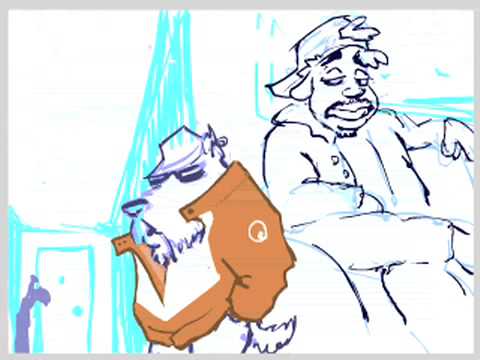 Sneak peak at animated video of one of my favorite Treylewd songs, "Scottie"- from George Clinton's Dope Dogs, CD.
Detailed Animatic Clip (2010):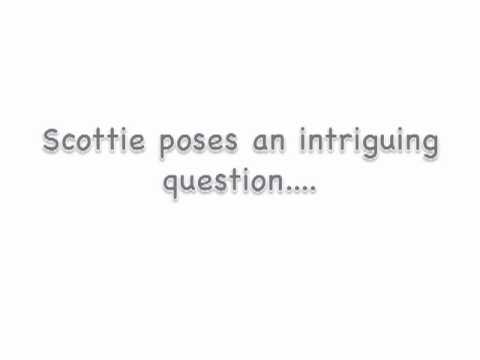 Sneeky Peeky of Future Funky Feature