Here's some stuff I found on a six-song Da Bomb City Soundtrack "LP".
I found that in 2004 someone posted what appears to be Quincy Jones III's resume(?) (bolding added for emphasis):
NIKE Co-wrote and co-produced 6 songs with George Clinton for upcoming Nike advertising campaign and LP. Da Bomb City Soundtrack features George Clinton, Militia, Rakim, Bootsy Collins, Shock G, RBX, Dial 7, and The Sleeze Boys.
This is interesting since only four (unique) songs were released for the 1998 Nike ad campaign "URBAN ATTACK", and the people involved, besides George and QDIII, are uncredited.
Additionally, I also found out that the illustrator for the project was Katsura Moshino. There are some textless images on Katsura's website and in his art book/portfolio Raw Communication (2005) on pages 2-11. The art book also contains an explanation of the campaign and the characters (pages 18-19). You can borrow the book from Archive org.
Of relevance are the pictures and descriptions for two characters without released music: "Dr. Damn" and "Lolly-pop". Based on the descriptions, the "small player with tricky moves" and a green background is "Lolly-pop" (according to Katsura's art book, he was apparently never seen due to an NBA strike). "Dr. Damn" is the one with the basketball hoop, as there's an Italian postcard that has an image and description in the same style seen on the vinyl releases.
Featured Guests:
Based on these two sources, and what is already known, here's my understanding about who's featured on the tracks:
1-1. Area Code (feat. Michael Lord from Dial-7 & Ms. Toi from Militia/Militia Allstars)
1-2. DL (feat. RBX)
2-1. Eternal (feat. Humpty Hump/Shock G & ?)
2-2. Lord Playa Hata (feat. Bootsy Collins)
?-? Dr. Damn (feat. ?)
?-? Lolly-pop (feat. ?)
I believe Dial-7 is on Area Code because QDIII remixed the song Power (Remix) for their Warner Brothers album, which has a brief intro with the Area Code instrumental and the line "looks like I'm at it again, rhyming and not pretending".
I still am not sure who the third person on Eternal is. Someone on YouTube suggested JT the Bigga Figga. Does anyone have an educated guess?
As for the other two unreleased songs…
"Paradigm" based on "Dr. Damn"?:
Selected Lyrics:
numbers off of one's chest
pump pump fake [fake/fade] fade forward jump slam dunk
tip-off to tap-in, rushin', jumpin', backboard crushin' dunkin'
plays and instant replays of plays to come
"she be sportin'"/"she's sportin'"
U Ain't Runnin' Shit [Or is it just a reference to another song on How Late…?]
Maybe "par-par-paradigm" replaced "doc-doc-doctor damn"?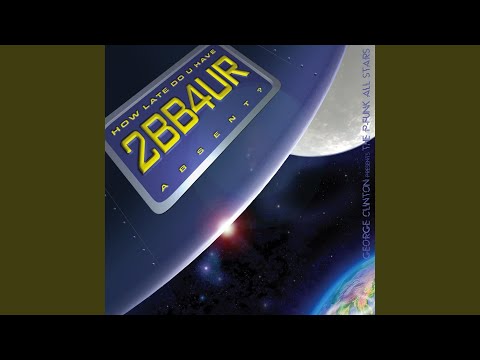 "Lali Pop" based on "Loli-pop"?:
Selected Lyrics:
Lali's poppin' them in, swish
BALLpoint pen
Behind a line
Memorabilia
Little league
Up in the air she shoots from there
Slam dunks you punk
Tennis shoe got traction
Maybe there's also a reference to Lord Playa Hata with the lyrics "back in the day".